In one episode, in which Eduardo runs away because he is called a "scardie baby", he teams up with tarence in the Extremasaur Fighting Competition. Before Tarence throws, Wilt, Mac, Coco, and Bloo in the box, a boy is telling three people who look like Ed, Edd, and Eddy that when the creature was awoken he would be quite dangerous.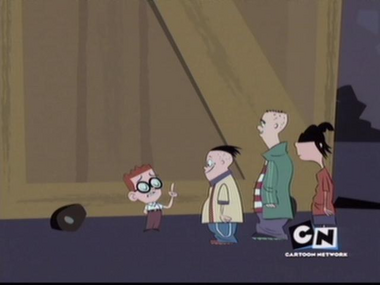 Ad blocker interference detected!
Wikia is a free-to-use site that makes money from advertising. We have a modified experience for viewers using ad blockers

Wikia is not accessible if you've made further modifications. Remove the custom ad blocker rule(s) and the page will load as expected.